Sep 23, 2020
Mountain Plumbing Adds New Perfect Grind® Waste Disposer Training Module to LPG X TEACH Platform
As we continue to find new ways to support and educate our showroom partners, Mountain Plumbing Products is proud to continue our sponsorship of the LPG X TEACH training program. We have just released our latest product training module featuring the Perfect Grind® Waste Disposer that is now live within the platform. Please log onto the LPG website today and learn more about this product!
The Perfect Grind® is an essential component in each Kitchen Sink Suite Installation Package and we are excited to have created this new virtual training for our LPG showroom partners. Join our Director of Sales Sergio Varela for this product knowledge video presentation and learn about the key features of this kitchen appliance and what sets our waste disposers apart form the competition. Then visit the product feature page and take a short quiz about the waste disposer.
Finally when you're all done, fill out our redemption form for a $10 Starbucks Gift Card & Swag Bag! Make sure to act soon though as you must take the training before Friday, October 2nd to qualify.
Visit Perfect Grind® Feature Page
This new initiative is an interactive training portal exclusively available to Luxury Products Group members. The goal of LPG X TEACH is to elevate the concept of digital training as they offer learning paths for sales associates to attain new skills and product knowledge. This in-turn will drive more sales and higher margins for the independent showroom members of the LPG.
Mountain Plumbing Products invites you to continue reading about the benefits of the program by visiting the LPG X TEACH overview page: luxuryproductsgroup.com/training/
Please let us know if you have any questions or would like to learn more about Mountain Plumbing's participation and sponsorship of the LPG X TEACH training program. We're excited for all that you will learn with the Luxury Products Group as you continue to sell more products in your showroom. And of course, please keep checking for new courses and education modules that we will be offering throughout the year on LPG X TEACH!
To continue receiving email notifications from the Luxury Products Group, please sign up for the LPG Vendor Email Newsletter: CLICK HERE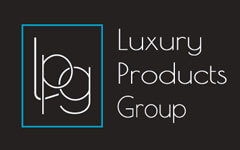 For more information about Luxury Products Group (LPG) and the benefits they provide, please visit their website: www.luxuryproductsgroup.com