May 07, 2020
Mountain Plumbing Sponsors LPG X TEACH Training Program for Showrooms
As we continue to find new ways to support and educate our showroom partners, Mountain Plumbing Products is proud to announce our sponsorship of the LPG X TEACH training program! This new initiative is an interactive training portal exclusively available to Luxury Products Group members. The goal of LPG X TEACH is to elevate the concept of digital training as they offer learning paths for sales associates to attain new skills and product knowledge. This in-turn will drive more sales and higher margins for the independent showroom members of the LPG.
"We've taken the concept of digital learning to a remarkable place," said Director of Marketing Francesca Anne Messina. "LPG X TEACH will strengthen the feeling of community among LPG members and enrich their knowledge in a variety of areas. Our program provides something beneficial for everyone. Together we will ignite the competitive drive of our members and enrich the quality of their teams' performance."
As some background for how this new training program works and the opportunities available to our LPG member partners, please see the following information:
LPG X TEACH is comprised of a series of "Learning Paths" that include courses suitable for every level within showrooms – from owners to management to sales to warehouse. Users can pursue clear paths to enhance their own career capabilities while attaining skills that will drive sales and margins for their showrooms.
When users log into LPG X TEACH, they are able to view continually updated lists of Learning Paths, as well as the length of each course. This enables users to prioritize and choose courses that are of most interest, and plan them around open blocks of time in their schedules.
The training courses are being developed by LPG staff with the support of vendors and the training subcommittee. Some of the courses will be done "live." There are even opportunities for members to put together training programs, like a tour of their showrooms or hosting best practices discussions. New courses will be added each month.
Mountain Plumbing Products invites you to continue reading about the benefits of the program by visiting the LPG X TEACH overview page: luxuryproductsgroup.com/training/
With our sponsorship of LPG X TEACH, Mountain Plumbing is now offering our first two learning paths! You will find these newly created education opportunities under the "Advertorial X Mountain Plumbing Products" section on your dashboard once logged in.
You will begin with "Why Mountain Plumbing Products: Your Design, Finished" that shows you our company welcome video. This will educate you on all that we have to offer as a company and what it is like working with us. The video is followed by a fun quiz and a link to the downloadable PDF copy of our 2020 Price Book Catalog.
Your learning will continue with the "The Kitchen Sink Suite Installation Packages" path. Here you'll join our Vice President of Sales & Marketing Ryan Reidel as he discusses the Kitchen Sink Suite Installation Packages with LPG's Director of Marketing Francesca Messina. This video demonstrates all the benefits of these new product offerings for both the showroom's bottom line and the overall design and functionality of a customer's kitchen. You can then visit our website's information page to learn more and answer a brief survey about our new Kitchen Sink Suites.
Please let us know if you have any questions or would like to learn more about Mountain Plumbing's participation and sponsorship of the LPG X TEACH training program. We're excited for all that you will learn with the Luxury Products Group as you continue to sell more products in your showroom. And of course, please keep checking for new courses and education modules that we will be offering throughout the year on LPG X TEACH!
To continue receiving email notifications from the Luxury Products Group, please sign up for the LPG Vendor Email Newsletter: CLICK HERE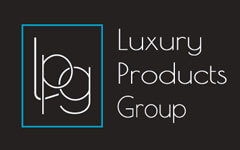 For more information about Luxury Products Group (LPG) and the benefits they provide, please visit their website: www.luxuryproductsgroup.com